Big deliveries planned for new wind farm
Significant effort is going into planning the delivery of parts for the wind farm's 31 turbines – including tower sections, blades, nacelles and other components.
View our Transport Fact Sheet for more information.
Transport Route
Oversize items will be transported on trucks 193km along an approved route from the Port of Burnie to the Granville Harbour Wind Farm site.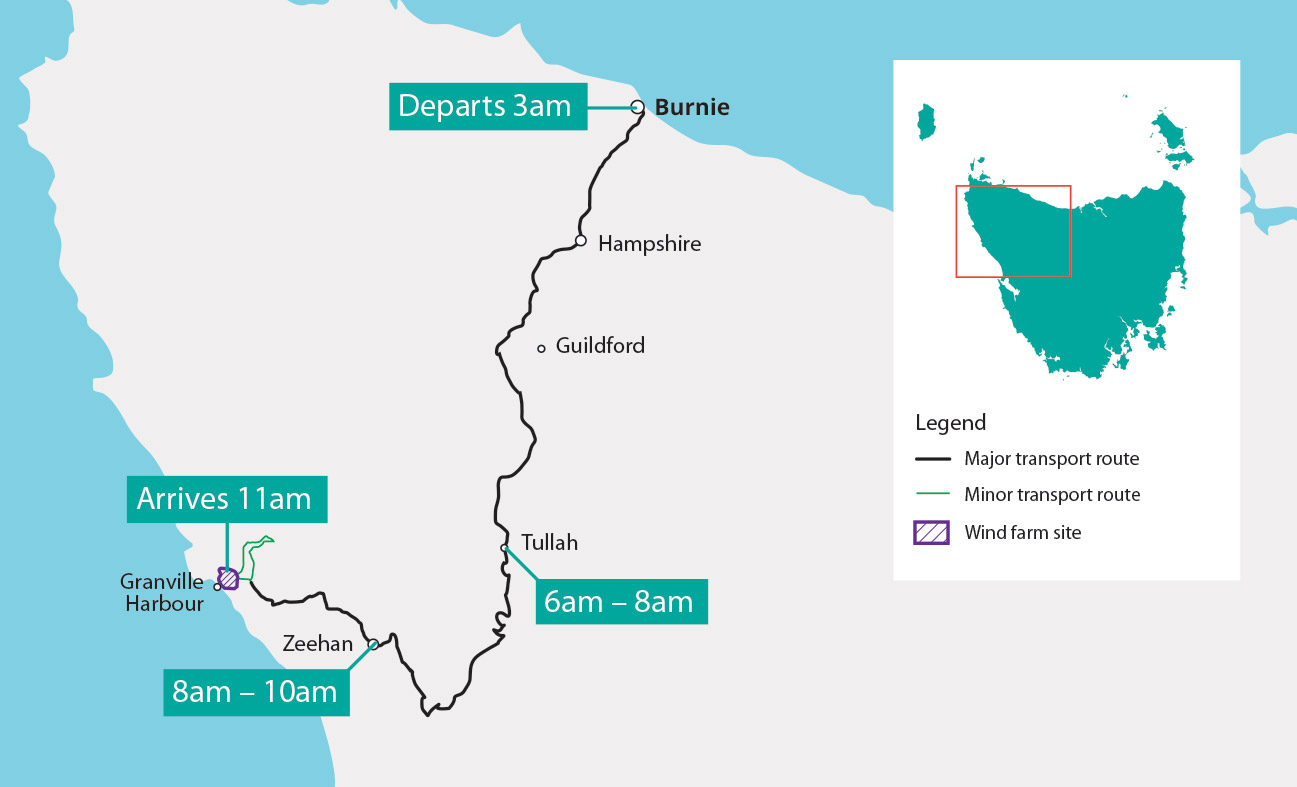 Impacted roads
Impacted roads
Burnie to Wind Farm Site
Bass Highway
Massy-Greene Drive
Old Surrey Road
Ridgley Highway
Murchison Highway
Anthony Road
Zeehan Highway
Heemskirk Road

Transport schedule
Oversize items will be transported to site between the hours of 3am and 11am, Monday to Saturday, or six days of the week. Deliveries will not occur on Sundays and Public Holidays.
A delivery schedule will be published here once the transport program has commenced.
Big things can't be rushed
With a level of development never before seen across Tasmania, the Department of State Growth has created a video about staying safe when big things are on the road.
Contact us
Have a query? Get in touch via our Contact Us section on this website.