Last night we received a large shipment consisting of 96 sections of wind turbine towers at the Port of Burnie.
The tower sections, which were manufactured in Vietnam, are up to 40 meters long, 5.3 meters wide, 6.5 meters high and weigh over 50 tonnes.
These components will now be transported to a nearby storage facility where they will be held until needed on site.
In order to minimise the disruption to other road users, these movements are scheduled to take place at night between 7pm and 7am. From 7pm on January 8th to 7am on January 16th oversize loads will be travel between the Port of Burnie and a storage area next to Bunnings Warehouse.
These loads will be escorted by State Growth Transport Safety Officers along Port Road, Bollard Drive, Bass Highway and Marine Terrace.
The transportation of wind turbine components from Burnie to Granville Harbour Wind Farm is expected to commence later this quarter and requires significant planning and coordination.
A comprehensive Transport Management Plan has been developed in consultation with Department of State Growth, relevant local Councils and emergency services representatives. Our aim is to ensure all turbine components are delivered safely, and with minimal disruption to other road users.
All residents and businesses that may be impacted by the transportation of components from Burnie to the wind farm site will be notified of our transport plans in advance, so that people can plan appropriately.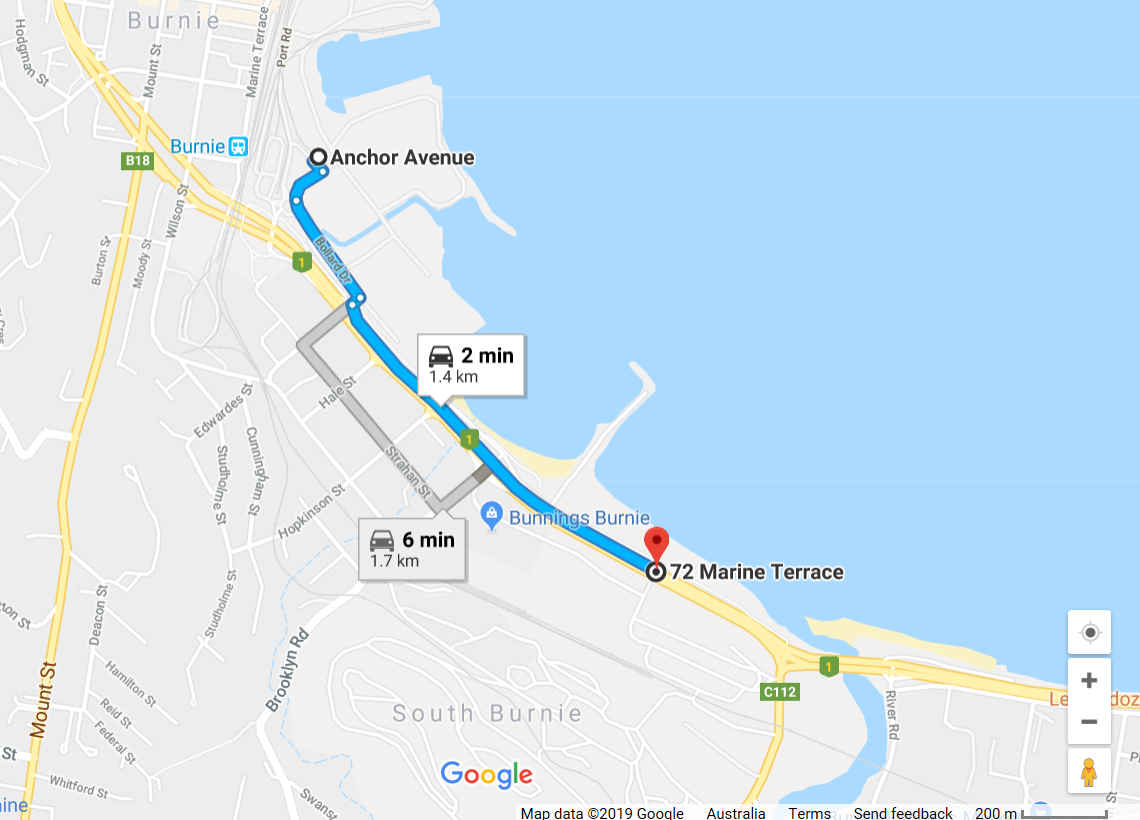 Transport route from Port of Burnie to storage facility